An elder law lawyer is in charge of handling all kinds of legal conflicts that senior citizens face, including financial issues and healthcare matters. They also deal with estate planning and other related matters to ensure the well-being of their clients.
Senior citizens might be forced to sell their homes to pay for nursing home care, or they might be forced to move in with their children. These are just a few examples of the many legal conflicts that elderly people deal with. The good thing is that there are attorneys for elder law who can help them through these times and provide guidance.
Elder Law Lawyer: Defining the Law
The elderly population has unique legal requirements, and this is what an elder law lawyer is trained to handle. The elder law concentrates on the legal concerns of the elderly and their children. Elder law lawyers are attorneys who specialize in representing the elderly.
Let's pretend your health is declining, or you anticipate it will as you enter your golden years. To complete a mandate for healthcare and an advanced health directive, you should consult with an elder law lawyer who focuses on legal issues in healthcare.
You can appoint someone you trust to make healthcare choices on your behalf if you have one of these documents prepared in advance. By taking such legal precautions, you can reduce the likelihood that your doctors will be forced to make treatment or policy decisions regarding your health that you disagree with.
5 Legal Issues an Elder Law Lawyer Can Help You With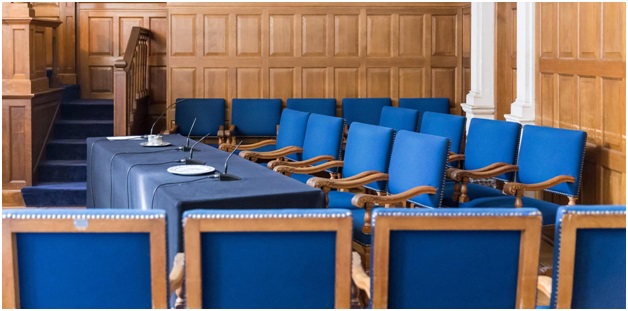 A legal problem can emerge at any time, regardless of age. Having a competent elder law lawyer is essential at any age, but it might be especially crucial for the elderly. Aside from the legal issues, there are many everyday scenarios in which a senior citizen would benefit from having an elder law lawyer.
1. Abuse in Nursing Homes
Mistreatment at a nursing home can be a major source of legal stress for elderly people. Cruelty in a healthcare setting can take many forms, such as neglect, overmedication, poor communication, inadequate nutrition, lack of sanitation, and physical contact.
Nursing homes can have staff that abuse the elderly. Maybe it's because of frustration or a human mistake. It's unfortunate but common, so if you or someone you care about shows any signs of being a victim, you should consult an elder law lawyer immediately.
2. Making Decisions
For many elderly people, it becomes increasingly challenging to make informed choices about their finances and medical care as they age. This can be difficult to understand, terrifying, and perhaps disastrous. To prevent this, the elderly should take precautions early on to establish legal parameters for carrying out their intentions.
If you are unable to make decisions regarding your healthcare or financial affairs, a trustworthy third party might be named your "power of attorney." In addition, a living will express your last healthcare wishes in writing.
A senior citizen can also take preventative measures by drafting a guardianship contract that would take full effect under particular medical circumstances. This would give a trustworthy individual legal responsibility for the elderly's personal care.
3. Real Estate
Stairs can be especially challenging for people who are elderly or have health problems. Seniors may sell their homes and relocate to smaller dwellings, warmer climates, or assisted living facilities for a variety of reasons.
When selling or buying real estate, seniors should have an experienced attorney on their side to evaluate contracts, help negotiate offers, and check that all necessary paperwork (such as title policies) is in order.
4. Death of Husband or Wife
The death of a spouse is a devastating life event that often brings a mountain of legal obligations. Estate matters, including the will, assets, trusts, taxes, debts, etc., must be handled after the first chores of informing loved ones and organizing the funeral service.
5. Giving Gifts
Aging brings about the common goal of leaving one's legacy to one's offspring. Many elderly people wish to begin making gifts while they are still alive, but this might lead to complications in the law.
For instance, if you intend to seek long-term benefits from Medicaid and have already given away a large portion of your assets, you may face penalties. It is wise to consult a lawyer and formulate a comprehensive giving strategy before entering retirement.
When Should I Hire An Elder Law Lawyer?
Some examples of when elderly people should think about consulting an elder law attorney are as follows:
They've decided to put their spouse in a nursing home for the foreseeable future and are taking steps to protect the financial future of their family.
They are interested in claiming government assistance through programs like Medicare and Medicaid, as well as for social security and disability.
They intend to sue for age discrimination in the workplace.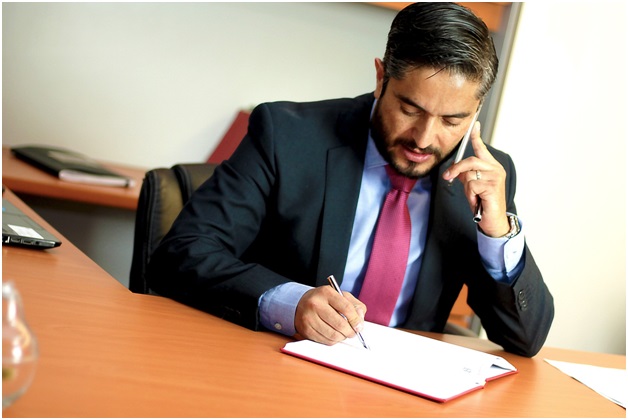 They are interested in estate preparation (management during their life and disposition on death).
They want something done about the problems at nursing homes.
Their housing problems, such as equity conversions and discrimination, have prompted them to seek legal advice.
FAQ Elder Law Lawyer
When should I consult an elder law firm?
By 60, start planning. Waiting increases the chance of losing your money or capacity due to health difficulties.
Who is authorized to draft a power of attorney?
In most cases, a power of attorney can be created by anybody at least 18 years old, a resident of the jurisdiction in which the power of attorney is created, and of sound mind. However, each state has its regulations on this.
If I establish a trust, would my tax situation alter?
There is no impact on your income tax liability from establishing a properly formed Revocable Living Trust.
What's the distinction between Elder Law and Estate Planning?
An estate plan is a strategy for the management and distribution of your assets both during your lifetime and after your death. However, a will specifies who will inherit your property and care for your children when you pass away.
Notify your attorney promptly if your family or requirements have changed. Their strategy will try to account for as many life events as possible, but no plan can predict everything. The earlier you hire an elder law attorney to address changes in your situation, the better.
Conclusion
When a senior is involved in a legal conflict, they need an elder law lawyer to help them navigate the process. An elder law lawyer is someone who specializes in handling legal conflicts involving seniors. They can help them find solutions for their problems and make sure that they are getting the best treatment for their situation.
There are many different areas of practice that an elder law lawyer may work on, but most commonly, they work with wills, estate planning, and Medicaid eligibility.