A dependable outdoor security camera is essential for home protection. Due to their high resolution and other advantages, 4K outdoor security cameras have become more popular as technology progresses. However, the abundance of choices might make zeroing down on the best one difficult. That is why we created this comprehensive guide on choosing a 4k outdoor security camera for your house. All the essential characteristics to watch for, such as weatherproofing and night vision, are discussed. In addition, to maximize your return on investment, we also consider your unique requirements, such as motion detection and remote access. With the help of our guide, you can pick the ideal 4K outdoor security camera to feel safe in your own house.
Benefits of Using a 4K Outdoor Security Camera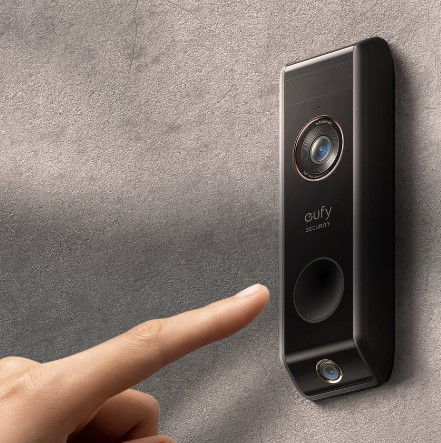 If you are considering purchasing a 4K outdoor security camera, you are curious about its advantages over other models. A 4K camera's main benefit is the high quality of the footage it captures. In addition, there will be no missed details because of the four times higher resolution compared to regular HD cameras. This is particularly important when you are outside and must make out faces or things in the distance.
Another advantage is the capacity of 4K outdoor security cameras to record clear video even in dim light. These cameras have cutting-edge night vision technology to see well in the dark. Many crimes are committed at night, making this an essential function for outside security cameras.
Finally, 4K outdoor security cameras provide a number of cutting-edge functions to assist you in keeping your property safe. With features like motion detection, alarms, remote viewing, and cloud storage, these cameras surpass the capabilities of any other security camera on the market.
Factors to Consider When Choosing a 4K Outdoor Security Camera
There are a few things to remember while shopping for a 4K outdoor security camera to ensure you receive your money's worth.
Resolution and image quality
The resolution and picture quality of the camera is the primary consideration. Since 4K cameras have four times the resolution of HD cameras, they can provide very sharp and detailed footage. Only some 4K cameras are the same, so it is vital to seek one with a good lens and image sensor if you want the best results.
Night vision capabilities
The camera's ability to see in the dark is also crucial. In order to capture high-quality photos or videos in the dark, your camera should include sophisticated night vision technology like infrared LEDs. In addition, considering the camera's range would be best since some models may have a smaller viewing area than others.
Field of view and zoom
The camera's zoom and field of vision are other important specs to look for. You can get more of the scene in the frame by using a larger field of view, and you may zero in on specifics with the help of the zoom function. A camera with a wide-angle lens and optical zoom will allow you to catch everything.
Motion detection and alerts
The ability to detect motion and get warnings is crucial for promptly identifying and responding to dangerous situations. Cameras with sophisticated motion detection features like object and face recognition may significantly reduce unnecessary alarms. The camera's alert mechanism is also essential since some models may notify you by email or text, while others have a built-in siren or speaker.
Storage options
Storage features should be considered when deciding on a 4K outdoor security camera. To ensure you can access your film whenever you need it, it is a good idea to choose a camera with either built-in or cloud storage choices. The camera's storage capacity is another factor since specific models may have limited internal space.
Power source and installation
Finally, consider where you will put the camera and how you will power it. Find a camera that does not require expert installation or wiring so that you can set it up quickly. It would help if you also thought about how the camera will operate (battery or corded) and how it will connect to the network.
Weather resistance and durability
Outdoor security cameras need special attention to weatherproofing and endurance. Try to choose a camera built to survive the elements, including wet and cold situations. Another factor to consider is the camera's reliability in the face of damage.
Conclusion
Finding your house's finest 4K outdoor security camera might be difficult, but with our comprehensive checklist, you can shop confidently. When deciding on a security camera, it is essential to consider features like resolution and picture quality, night vision, field of view and zoom, motion detection and alerts, storage choices, power supply and installation, weather resistance, and durability.